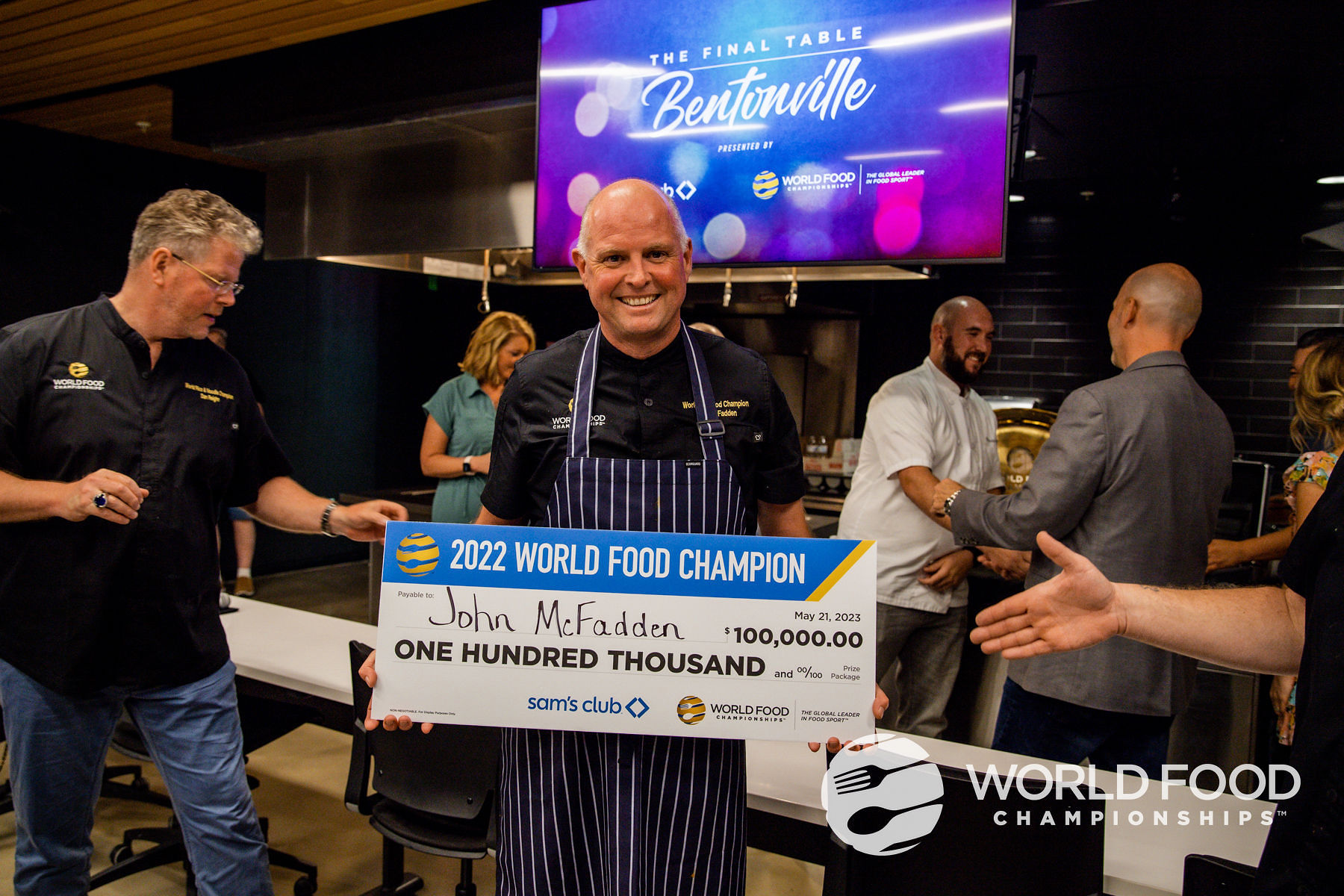 Are you the next Australian Champion?
Compete in your chosen category to become the 2023 Australian Champion. This competition is world-renowned for springboarding careers and changing lives. Compete in Melbourne or Sydney for the chance to go to Dallas and be named World Champion.
It landed in Australia last year.
After many qualifying rounds we saw electricity and excellence on our stages. Our world-class judges tasted amazing food, named our national champions and gave 6 golden tickets to Dallas.
This competition propelled one of our champions to the title of World Seafood Champion.
Can you join his ranks?
Now is your chance. Join us live on stage, in front of a large crowd and showcase that your skills as one off Australia's best home cooks.
Calling all home cooks! It's time to choose your category for the ultimate culinary challenge. Will you conquer the BBQ, Dessert, or Burger category in the exclusive Golden Ticket lineup? Or perhaps you'll explore the realms of Seafood, Vegetarian, Cocktail, or cheese. Visit the link below  to learn more and make your selection.
Sydney
27 – 29 September 2024
Sydney Showground
Melbourne
5 – 7 July 2024
MELBOURNE CONVENTION & EXHIBITION CENTRE (MCEC)
Want To Watch Aussie Home Cooks &
Chefs Compete In The Kitchen Arena?
Sydney
27 – 29 September 2024
Sydney Showground
Melbourne
5 – 7 July 2024
MELBOURNE CONVENTION & EXHIBITION CENTRE (MCEC)