WORLD FOOD CHAMPIONSHIPS
AUSTRALIA
MELBOURNE
5 - 7 July 2024
10.00 AM - 5.00 PM
MELBOURNE CONVENTION & EXHIBITION CENTRE (MCEC)
SYDNEY
27 - 29 September 2024
10.00 AM - 5.00 PM
SYDNEY SHOWGROUND
GRAB YOUR TICKETS NOW TO VISIT
WORLD FOOD CHAMPIONSHIPS AUSTRALIA
Are you ready to witness the most intense competition for the ultimate food crown?
Get ready for an unforgettable culinary experience as the World Food Championships Australia returns to crown the ultimate food champion! We are excited to bring you the most intense competition that will leave you on the edge of your seat as home cooks and amateur chefs battle it out for the prestigious Golden Ticket.
The World Food Championships Australia features a range of categories including BBQ, Seafood, Dessert, Burger, Cocktail, Cheese, and Vegetarian, giving participants a chance to showcase their culinary skills and creativity. This is not just any competition, this is the ultimate food crown and the stakes are high.
Join us as we witness the passion, dedication, and culinary excellence of our participants. The competition promises to be intense, with only the best rising to the top.
Get your tickets now and experience the excitement of this unforgettable culinary event.
1000+ Competing Home Cooks - Watch, Learn, Taste, And Cheer At Australia's Biggest Live Competition For Home Cooks!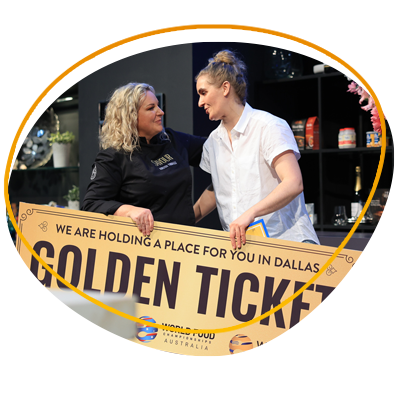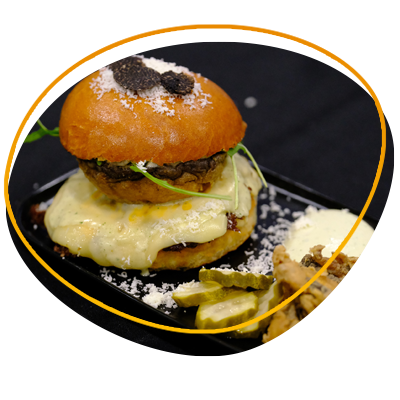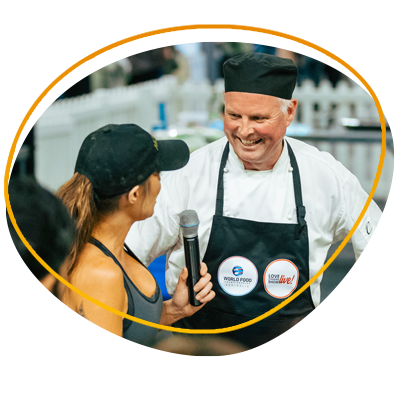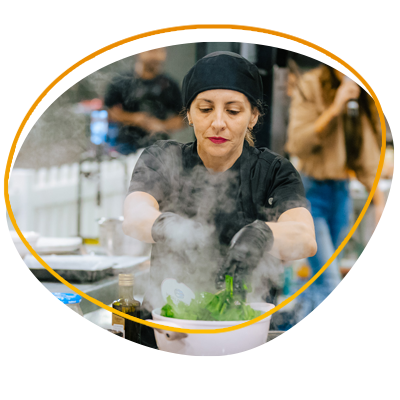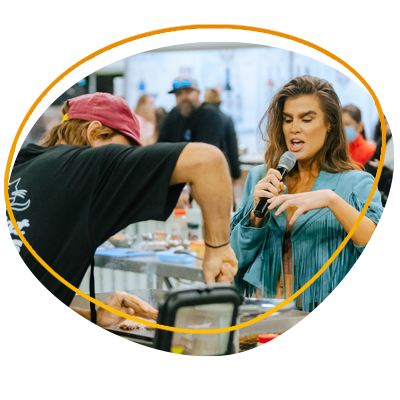 "We found the expo to be a great experience for brand awareness and also generated revenue. We would absolutely do it all over again, the only thing we would change is taking more space!"
"We attended the Cake Bake & Sweets Show to try and get our product out to the cake and baking industry, and create some exposure for our brand - we achieved this with a huge success! We were in touch personally with thousands of people between shows and it really took Berry Fresh to an unexpected level. We got to work with some of the most influential people in this industry including Katherine Sabbath, Jessica Pedemont and others. We will definitely be attending future events!"
"A big thank you and congratulations to the organiser, GL Exhibitions, for a fabulously coordinated event. We were impressed with the volume of attendees, the networking opportunities and the amazing atmosphere. The event was very successful for us in more ways than predicted, and we are looking forward to attending again next year!"
"I had a great opportunity to attend @cakebakesweets in Melbourne. I was so happy to meet my favourite bakers/cakers and suppliers from 'Down under'. Even I tasted few amazing cakes, macarons and bought loads of baking tools/equipments to take home."
"Had the time of my life! Bring on next year!"
"So many amazing sweet surprises and incredible demonstrations!"
"The event was spectacular! It was a show full of lots of stalls ranging from cake decorating stalls to dessert stores to demonstration stages! It was a load of fun!"
"I had the best time over the past 3 days! Met so many new people, shopped till I dropped"
"Had an absolute blast today at the show. Was so lovely meeting some of the vendors and seeing/tasting some incredible sweets! I left with so much inspo. Here's to hopefully entering the comp next year."
Get Your Tickets Now And Experience The Excitement Of The Kitchen Arena With Australia's Most Skilled Home Cooks
If you have any questions, we're here to help! Visit our FAQ section for answers to commonly asked questions and find the assistance you need.